DRC - Natural Complete Vit C 1000mg
DRC - Natural Complete Vit C 1000mg
Product Code:
DRC001
Availability:
In Stock
DRC - Natural Complete Vit C 1000mg
Description: DRC is in its wholefood form which consists of patented Tangerine C-Plus

®

, Acerola Cherry, Sea Buckthorn Bioflavonoids. It uses exclusive Natural Delivery System (NDS) to concentrate nutrients in Protein peptide carrier and thereby deliver specific nutrient to cells.

Features:
- High potency Complete Vitamin C with Bioflavonoids
- No additive. Gentle to gut
- Complete Vitamin C for all day protection
- Contains similar vitamin C molecular structure as compare to natural vitamin C in fruits & vegetables

Active Ingredients: Tangerine extract (Tangerine C-Plus® ) , Acerola extract, Sea Buckthorn extract

Content: 1000mg x 60 chewable tablets

Recommended daily intake: Chew 2-3 tablets per day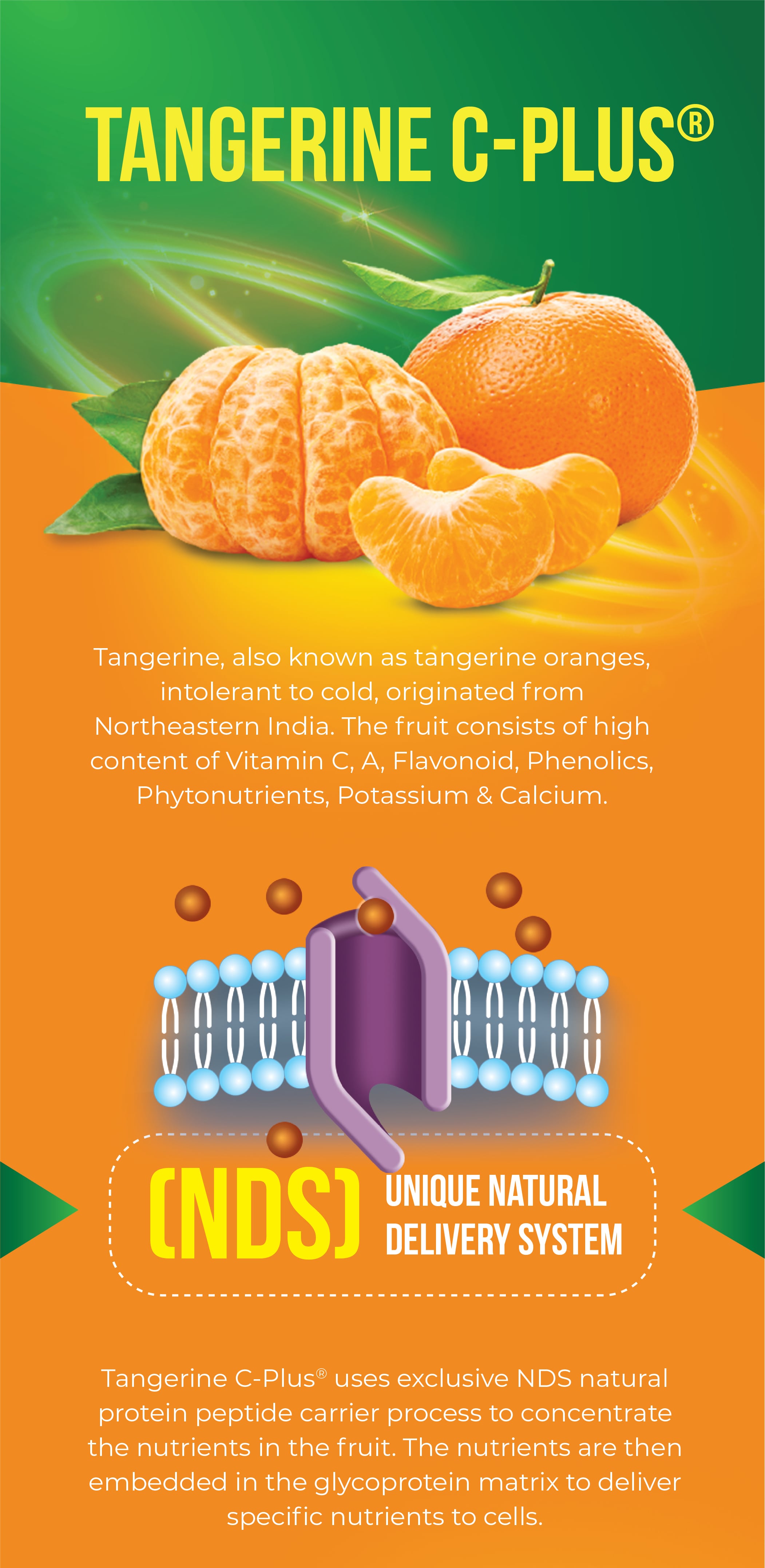 Frequently Asked Question :
1. Is DRC suitable for children?
Answer: Yes. Children 6-12 years can take 1

chewable tablet/day. Teens of 12 years

and above can take 2 chewable

tablets/day.
2. Is there any side effects on gut discomfort if I take DRC before food?
Answer: No. DRC is gentle to gut as it is made from whole fruits Tangerine, Acerola Cherry & Sea Buckthorn.
3. What is the recommended dosage for DRC?
Answer: For kids, 1 chewable tablets per day.
For adults, 2 chewable tablets per day.
4. Can I consume more than 2 tablets/day?
Answer: The upper limit of Vitamin C is 2000mg a day. Although too much of dietary Vitamin C is unlikely to be harmful, megadose of Vitamin C supplements might cause diarrhea.
5. How to store DRC properly?
Answer: Keep in an air tight bottle in a cool, dry place and avoid direct sunlight.
6. What is the best time to take DRC?
Answer: DRC is water soluble vitamins. It is best taken on empty stomach. It is recommended to take them in the morning, 30 minutes prior eating or 2 hours after meal.
7. Does Fish Oil Omega contraindicate with DRC?
Answer: No. Combining fish oil & Vitamin C supplementation will provide greater anti-inflammatory effects. However, it is advised to take fish oil together with food, while DRC with empty stomach.
8. Are there any drug interaction with DRC?
Answer: We advised that to consult physician if one is having estrogenic, antipsychotics (neuroleptics), chemotherapeutic therapy.
9. Can vegan take DRC?
Answer: Yes. DRC is vegan friendly.
10. What is the difference between common Vitamin C & DRC?
Answer: Common Vitamin C supplementation in the market use synthetic Vitamin C/ Ascorbic Acid. The majority of this synthetic Vitamin C is originally derived from GMO corn & process with chemicals.
DRC is made from whole food Vitamin C occurring in its natural state. It contains bioavailable flavonoids. Bioflavonoids are collectively refer to Vitamin P because if their antioxidant, anti-inflammatory, anti-allergenic, antiviral & anti-carcinogenic properties.